The Basics
Name: Heather Marie Levin.
Age and Birthday(including year): 19 soon to be 20 on 08/31/1986.
Location in TEXAS: College Station.
Favorites
5 Bands: Death Cab For Cutie, Efterklang, Fugazi, Eisley, and Mineral... but I could definitely go on.
4 Movies: The Big Lebowski, The Texas Chainsaw Massacre (original), Pulp Fiction, and The Sword & The Stone (Disney, of course).
3 Foods: Avocado, Miso soup, and pita chips.
2 Books: A Confederacy of Dunces and Off The Map.
TEXAS vacation spot: I just moved here, so I don't know of any vacation spots. Certainly not enough to have a favorite one.
Color: Green.
Other
Longhorn or Aggie? I go to Blinn, so neither.
How you found this community, and if invited, who invited you? A search.
Who did you promote this community too? I'll make my boyfriend get a LJ and have him do it, because I honestly don't know any Texans.

I didn't know how many pictures to post, so here's a few:



Way drunk.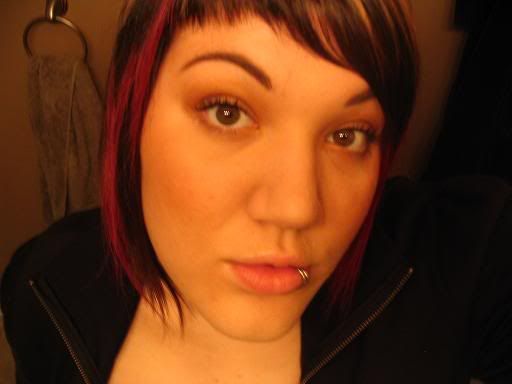 Don't have the liprings anymore.